Monday, April 17 6PM-8PM
Farfalle Pasta Cooking Class at Hot Stove Society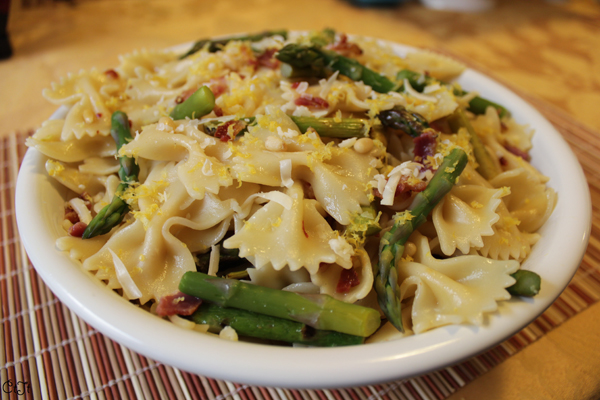 In this hands-on class, Michela will show you how to make the pasta dough from scratch- all by hand, no machines involved, and how to roll the dough and cut, pinch and shape the farfalle. It's spring, so Michela will show you how to make a seasonal sauce of asparagus and pancetta. When you're done, you'll sit down together to enjoy the fruits of your labor with a hearty plate of farfalle with asparagus and pancetta. We'll make it a meal by adding a salad and Dahlia bread.
Friday, April 28, 5PM-8PM
Hot Stove Society Food Lovers Weekend with Tom Douglas and his Chef Team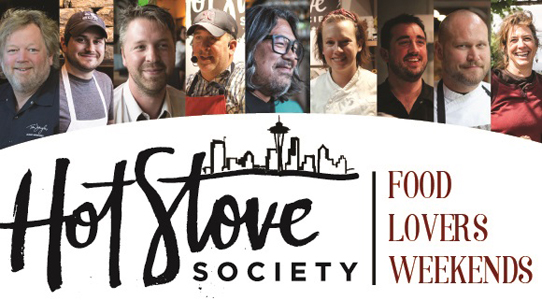 Join Michela Tartaglia for a three day weekend of food hosted by Ton Douglas and Hot Stove Society. The weekend will begin in Seattle with a Friday night reception with demos and cooking classes. No matter the season, if you are a food lover and want to savor the culinary mecca of the Pacific Northwest in a surprising, enlightening and delightful way, we have the perfect weekend for you!
Sunday, May 14 4PM-6PM
Mother's Day Cooking Class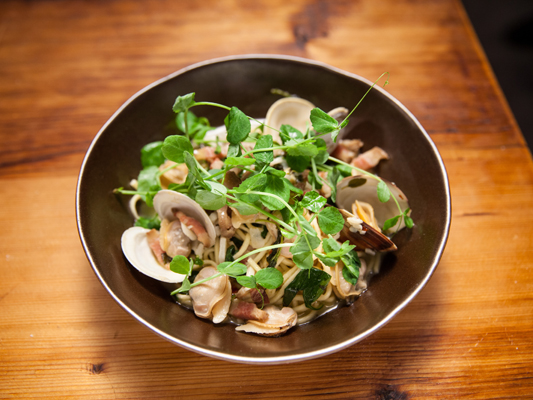 This year celebrate Mother's Day immersing yourself in a hands-on experience, learning how to prepare spaghetti alla chitarra from scratch using a beautiful and traditional Italian tool, called chitarra (pronounced key-tahr-rah), served with local Manila clams and mussels.
At the end of the cooking class, we will sit around the table and enjoy our pasta in the spectacular atmosphere of Pike Place Market. Prosecco Adami will be offered.